Guardians of Light Wiki
The Guardians of Light Wiki is a community that aims to create the best resource for the various characters, sites, and games within the Guardians of Light community. The Guardians of Light are a Jedi related discussion and roleplaying community within the Star Wars fanon that have many different characters, topics of discussion and roleplaying games, originating from the Expanded Universe Community on the Jedi Council Forums.
We are currently editing over 76 articles.
All pages can be edited and you are welcome to join us and contribute to this wiki. Everyone is free to create a new page (by filling in the text box and clicking the button below) or edit an existing one, provided that it has something to do with any of our discussions.
<createbox> width=24 break=no buttonlabel=Create new article bgcolor=#f2f2f2 </createbox>
Featured Quote
"I'm sorry Dovey, but I just can't help but notice you seem to have a strange connection to Voj. It's almost as if you like being made uncomfortable by him. Is there something going on with the two of you?"
― Josch Decinchi questioning Dovey Lahana about her 'kinship' with Voj Velkin
Featured Article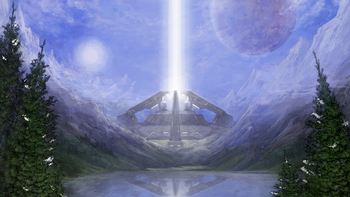 The
Temple of Light
was the headquarters of the
Guardians of Light
from the conclusion of the
Force Cold War
through the
Shadow War
and during that time was home to its major training, bureaucratic and dormitory facilities. Solely operated by the Order, the Temple was sealed to all but the Jedi and their allies, with very few public areas. The complex would be abandoned at the time of the
Second Imperial Civil War
when the Order felt an impending darkness that was encroaching on their secluded sanctuary. Upon the return of
Josch Decinchi
, the Temple was inhabited once again by the Guardians.
Read Article...
Good Article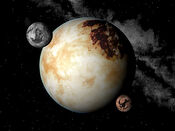 Abydos
is an arid planet in the Unknown Regions of the Galaxy, primarily covered in desert. The only variation is a single planet wide ocean along the equator, that takes up about a quarter of the planet's surface. Abydos has a small population, so very few cities exist on the planet, leaving the majority of it untouched. It is the homeworld of
Daniel Sandstrider
and his sister
Lenea Sandstrider
.
Read Article...
Friends, Links, and Related Sites
News
Did you know...
Newest articles
These are the newest articles that have been added. Please ensure that they are named properly and do not duplicate any existing articles.